The Many Hairstyles of a 2-year old
"Spikey Hair"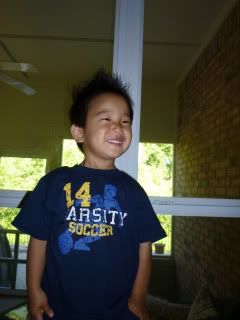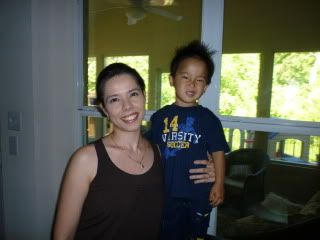 New Haircut (Finally Shorter in the Back) - And Looking Forward to Candy Afterwards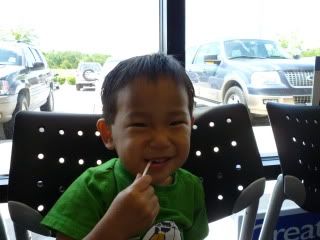 The Zoo (again)
Rai LOVES the zoo! For a few months, I would ask him if he wanted to go and he would consistently say "No." Finally, I decided to just take him one day since it had been several months since the last time we went. He LOVED it, and two weeks later when we had another free day, Rai asked to go to the zoo. Now, I'm normally not very spontaneous, but a day at the zoo was something we couldn't pass up. We went with my mom one day and only two days later, we went with Aaron.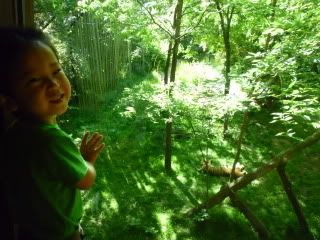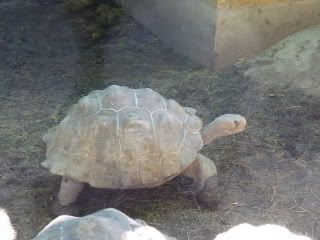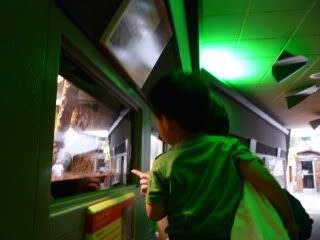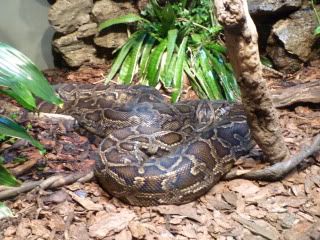 Rai is still impressed with the snakes. :-)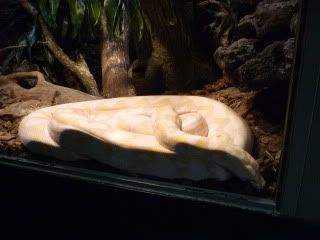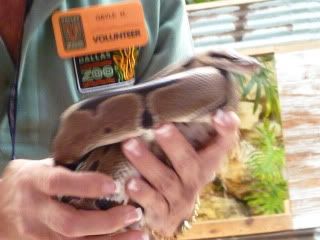 And as a mom who once wanted to be a herpetologist, I jumped at the opportunity to show Rai a volunteer carrying a small ball python in the herpetarium. Luckily, both she and the snake were very friendly, and Rai even got to pet the snake. If I would have had time and a better lens for working without a flash, I would have gotten a picture of him petting the snake. Even Aaron touched it. :-)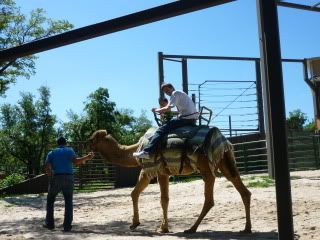 Rai got to ride the camel again, but this time, he rode with Aaron. I tried to get a few clear pictures, but I will have to wait until I can scan the picture they gave us.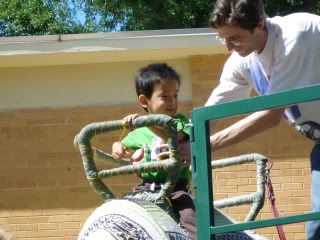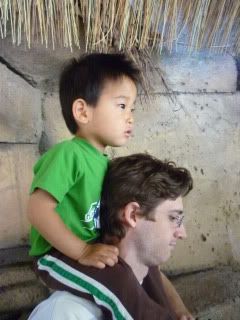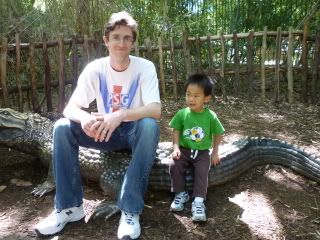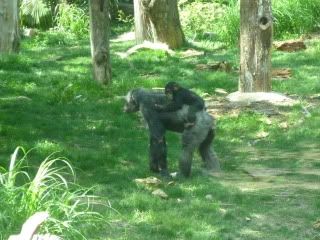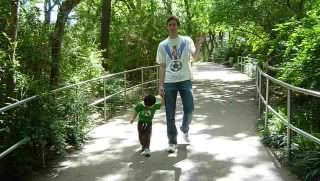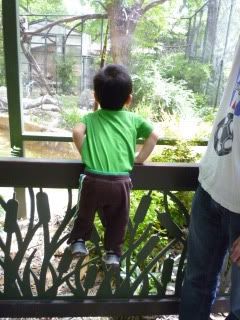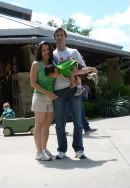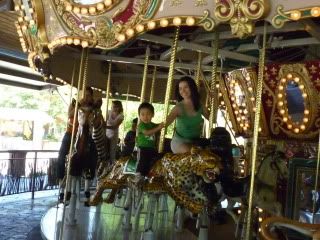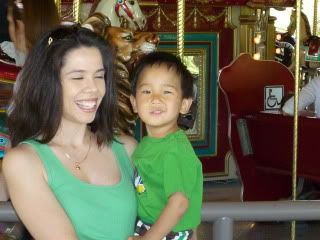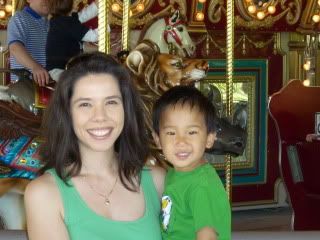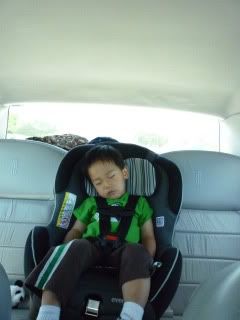 More Soccer! (and Bulgogi)
Rai is certainly a soccer fan. Each week, we go to at least one of Aaron's three soccer games, and Rai always has to wear a "soccer shirt", "soccer shorts (or pants)", and socks/shoes he can call "soccer socks" and "soccer shoes". And he loves to kick the soccer ball around if the "big guys" aren't playing in the warm-up area.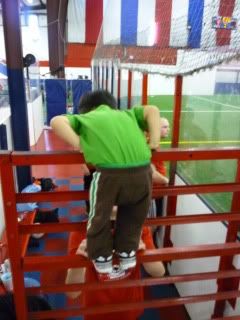 And after the last two soccer games, we have stopped on the way home to have Bulgogi at one of our new favorite Korean restaurants. Luckily, one of Aaron's soccer games is near our big Korean grocery store with several great restaurants to try.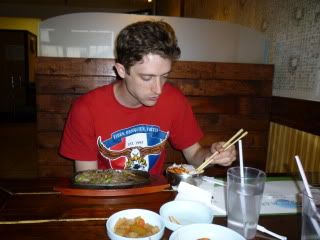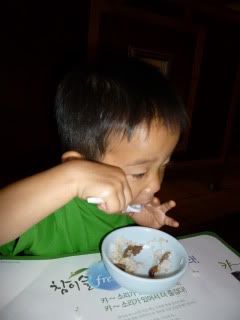 Family Day Part One
Although today was officially the anniversary of Rai's arrival home, this was the first day we were able to spend some time as a family.