Rai is becoming an expert breakfast-eater with his cereal and milk!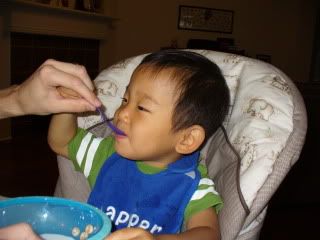 Of course, a little help goes a long way!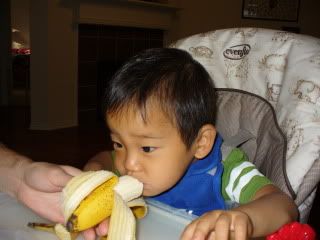 Our monkey boy! (My dad will get the reference!)
Rai's new playset: Before
And After!
As we wrote Rai's foster family and birthmother letters, I decided that the easiest way to see how many teeth Rai now has was to take a picture. Haha! Boy, was I wrong!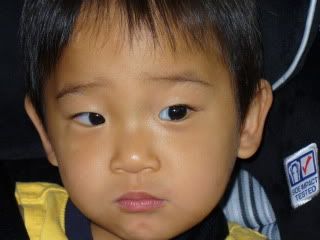 Rai wears the cap Omma (foster mother) gave him while in Korea! (Of course, everyone at UTD wondered why he doesn't have a UTD cap yet. You can't please everyone!)
Rai helps Daddy vacuum
**I am a bit behind on the preschool pictures but should have those up by the weekend... hopefully...**