We took a break from driving yesterday long enough to drop off something at a friend's place and spend an hour at the playground.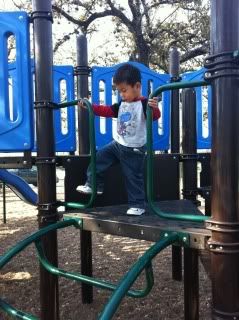 This morning, we picked up Rai's camera (see the post below) just before our lunch with Zoey, Braedan, and Kim. The kids seemed to have fun taking pictures of each other, but I think I've just doubled the time it takes to post pictures now. Even so, I'm looking forward to seeing Rai's pictures from this weekend.
Here are my pictures from lunch: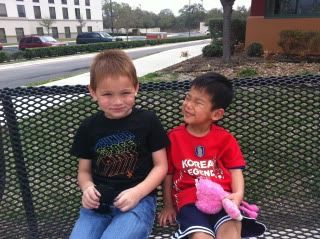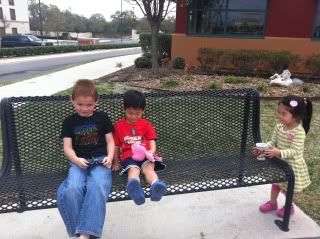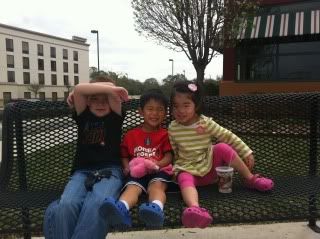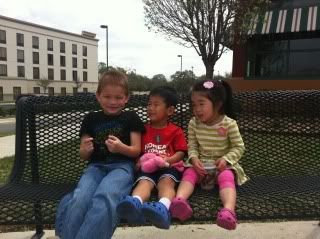 HUGS!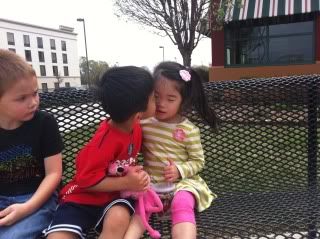 And kisses :-)
Learning how to use the camera...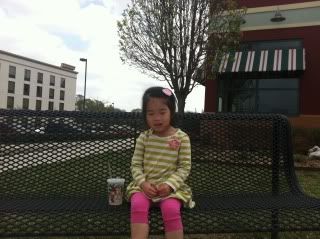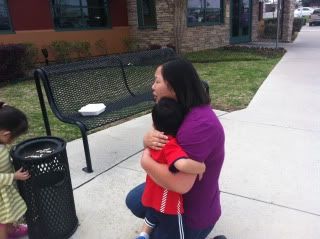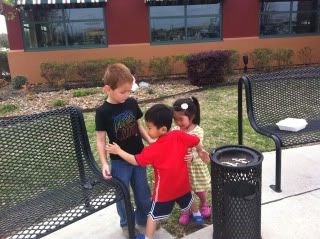 After Rai wakes up from his nap, we're headed to Sea World for the first of our two days at the park.