A Reunion to Remember
On April 29, 2009, Rai (then 17 months) and Zoey (then 10 months) met for the first time in the van on the way to the airport in Seoul, South Korea. Having had a busy few days slowly meeting the people they would call "Mommy" and "Daddy", both Rai and Zoey didn't pay too much attention to one another. Once they arrived at the airport, however, they slowly acknolwedged each other's presence until we finally got this adorable video clip:
Play time was cut short when they were seated on opposite sides of the same airplane for a VERY long plane ride from Seoul to Dallas/Fort Worth. Despite the brief reunion as both families passed customs in DFW, they didn't have much time to play, but this brief time together was certainly important.
I call Zoey "Rai's Korea Friend" because this is the only friend Rai knew (or at least met) while in Korea and still knows today. Since Zoey lives nearly 7 hours away, it has been a bit difficult to keep them in touch. We keep up on Facebook, by email, and through our
blogs
, but Labor Day weekend was the first chance they had to see one another again.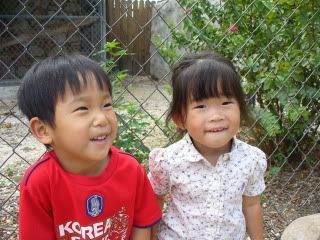 We met the Shucks at a Snake Farm and Zoo in San Antonio on the second full day of our vacation. Rai and Zoey weren't too sure of each other and focused mostly peaking through glass windows of snakes until they got outside.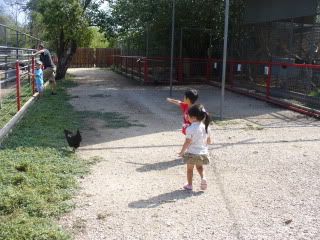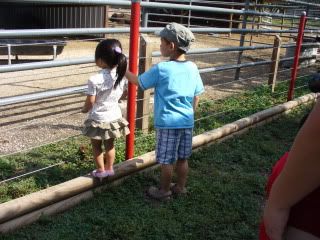 (Zoey and her brother, Braedon)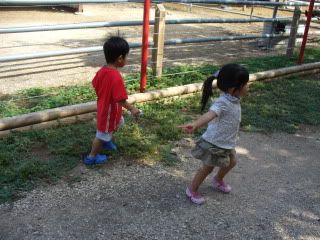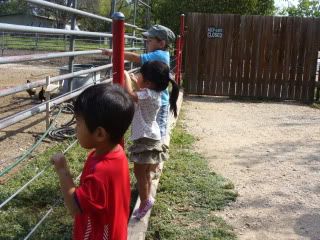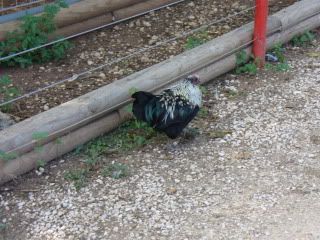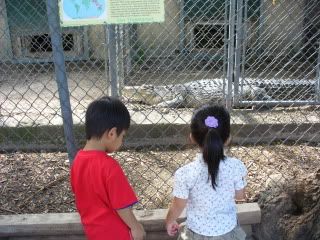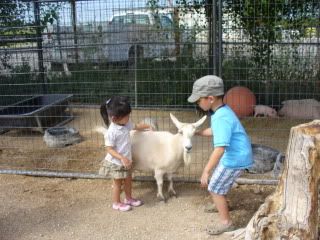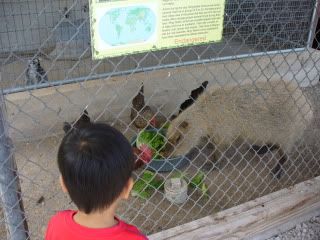 As you can see, Rai really took to Braedon, too!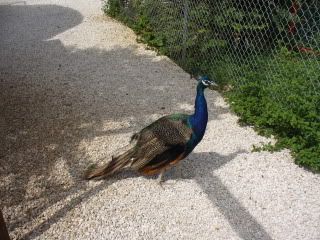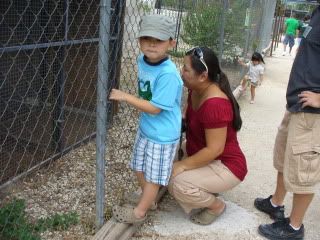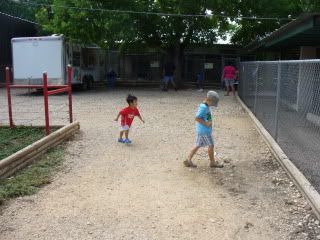 And we even got the trio to pose for a few pictures!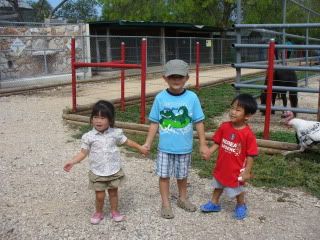 By the time we went to lunch, they acted like they had known each other for years.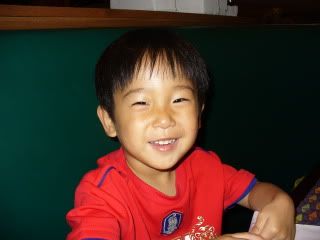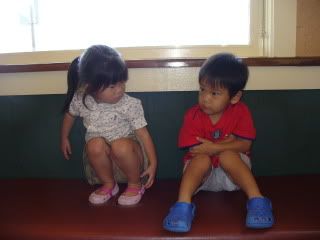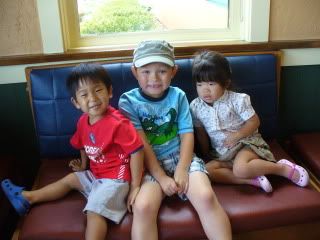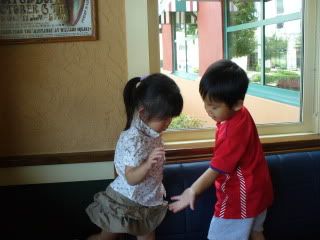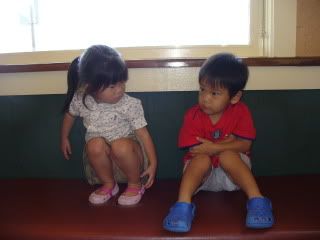 It was certainly a day to remember!